Failure to provide full and frank answers will result in loan applications being returned for clarification, which leads to delays or rejection.
Here are 10 key issues that banks and other lenders want details about. They are based on leaked confidential memos being circulated by lenders to their staff and mortgage brokers.
1. Property purchasers
Borrowers will be asked whether they are buying another property before selling an existing one. The lender will want to know whether it is a primary residence or an investment. Details will also be sought on its prime purpose, such as whether it is a holiday home, first home or you're downsizing.
2. Construction
Lenders will want to know whether you will be renting until the house is built. Expect questions about the reason for construction, whether the plans have been approved by council, when construction starts and how long it will take.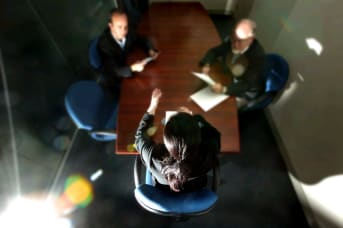 3. Renovations
Expect to provide evidence that you will be remaining in the existing property while renovations take place. Lenders will also want to know why you are renovating.
4. Investing
If you're borrowing to invest in property or equity investments, you'll be asked to explain your investment strategy, whether it is long term or security for a margin loan. Expect questions on amount of rental income and whether it will be a source of income or used for loan repayment.
5. Refinancing
Lenders will want to know whether it is being used to refinance or consolidate debt. Is it for a better rate or to take advantage of a campaign offer? There will be plenty of questions about whether you are with other financial institutions, the structure of existing debt, product type, interest rate and ongoing fees. Are there any early repayment costs, break costs, loan approval fees, discharge of mortgage fees?
6. Changes to your financial circumstances
Those coming up to retirement will be asked about how they plan to continue financing the loan. Applicants will also be asked whether they plan considering moving to part-time or casual employment.
7. Family
Future plans about starting a family and/or taking parental leave will be asked. These questions will also cover issues such as whether you are a primary carer, or whether you have any regular medical expenses.
8. Longer-term expenses
Details will be required on future big spending items, such as private school fees and property renovations.
9. Loan type
Applicants will have to disclose what type of product they prefer and why. This covers loans ranging from variable, fixed and lines of credit through to bridging. Principal and interest or interest-only? Popular loan packages will also feature. Expect questions about what features are important to you. This covers issues such as spending, use of offset accounts and credit cards.
10. Risks
Lenders are under regulatory pressure to ensure applicants are aware of the risks for each type of product. For example, variable rates and repayments may increase while the loan is on a variable rate, or not paying off principal may result in more interest being paid over the long term.