Afterpay chief executive Nick Molnar and executive Anthony Eisen rushed to assure the committee that the vast bulk of its revenue comes from the retailers who have adopted the product in their tens of thousands; just over 20 per cent of revenue comes from late fees collected from consumers.
Verifying income
But given the focus of the committee, and a report released last month by the Australian Securities and Investments Commission that suggested as many as one in six consumers have experienced some type of problem due to a buy now, pay later arrangement, the committee probed – albeit a little limply – on whether Afterpay needs to do more around responsible lending.
Because they don't charge interest, buy now, pay later providers are not subject to the National Credit Act, they don't need to hold a credit licence and they don't need to comply with responsible lending arrangements, such as verifying income and checking existing debts held by consumers.
Zip co-founder Larry Diamond, whose firm also has a business that provides more traditional credit products, said he was prepared to extend a level of responsible lending checks to buy now, pay later arrangements. Rebecca James, the new chief executive of FlexiGroup, which has been providing buy now, pay later products for decades, is in a similar boat – verification processes from one part of her business could be adapted for buy now, pay later products.
But Zip and Flexi argued that bringing bank-like checks to the buy now, pay later sector would stifle the sector if it put roadblocks in the way of customers accessing credit.
Eisen – quite reasonably in Chanticleer's view – sees traditional responsible lending checks as overkill, given the average transaction Afterpay underwrites is just $150, the average outstanding balance of customers is $208 and Afterpay's loss rate is less than 2 per cent of sales.
"To troll through customers' bank account details, employment history … is probably disproportionate," he told the hearing.
Afterpay repeated its support for the conclusion in ASIC's review of the sector: the regulator's proposed product intervention powers should capture the buy now, pay later providers, but for now at least the National Credit Act doesn't need to be extended.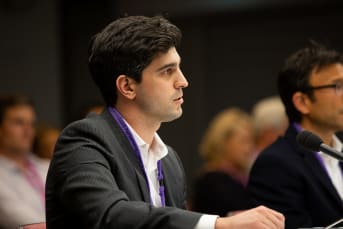 Afterpay, Zip and FlexiGroup all want to keep working with ASIC on data collection, monitoring and further reforms.
This seems a sensible course of action, particularly considering the open banking regime will kick in in July, further bolstering the ability of Afterpay to spot potentially vulnerable consumers, according to Eisen and Molnar.
It's another example of how quickly things are moving in this sector. Technology has created the need for a regulatory response and, with open banking, may mitigate the need for one too.